Find your feet, manage what you eat, and get back into your groove regardless of the season.
I help women over 40 cut through the overwhelm so they find their way back to being energetic and healthy, regardless of what season of their lives they are in. 
(Ease your way back into healthy living and discover reserves of energy you never knew you had!)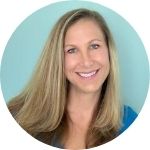 "Kids and hubby are eating the healthier food and asking me to make most of them again. I'm grateful to Angela for helping us get back on track with our health. Being healthy is a big factor in having a strong defense against the virus. "
-Susan K
My approach is simple: I combine seasonal nutrition and lifestyle tweaks that have you feeling younger and more energetic in no time flat.
I'm the Amal to your Clooney if you…
Want a health coach who is well "seasoned"..
Checked out other health coaches who don't know diddly squat about what midlife women struggle with on a daily basis? No thanks. As a midlife mom myself, I know the unique experiences you go through. (No side-eye)
Dig a seasonal approach to your health?
 Just like you change the tires on your car depending on the season. I believe in a seasonal approach to your health and wellbeing. This requires seasonal tweaks to your eating and lifestyle that is rooted in science.
 I got you covered with seasonal recipes that are not only delicious and healthy, but easy to make—regardless of your zip code!
Ready to put on your oxygen mask first?
Spoiler alert: partaking in another fad diet may get you short-term results, but it's often not sustainable. Understanding how to make long term changes to your diet and lifestyle will lead to a lifetime of health and happiness.
Let's get you feeling awesome!
Here's how I help midlife women find boundless energy
(no matter what stage of life they are in)
MINI HEALTH AUDIT
Think of this like a trial engagement to see if we like each other.
This offer consists of three 60 minute 1:1 private coaching sessions, where get a clear look at what you need to optimize your nutrition, lifestyle and self-care for maximum results.
Each call is unique depending on your needs.
Consider this your "phone-a-coach" option when you feel stuck in a pattern but aren't ready for 6 months.
You'll receive a written analysis along with an easy-to-follow strategy after each call for your next best steps.
This is for you if you're:
Looking for professional advice on what's missing and what approach is best for you.
Seeking sustainable strategies instead of quick fixes.
Searching for a trusted professional to walk you through your diet and lifestyle to find out what's working, what might be missing, and your next best steps.
Click on here to know more…
SEASONAL GROUP COACHING PROGRAM
Proven Methodology, Science-Based Information, Tools, Support & Personalized Recommendations all in a fun & interactive group setting!
Join this exclusive club and discover how to ditch dieting (for good), manage your energy the healthy way and rebuild your confidence every season of the year.
These seasonal coaching programs are for you if you are:
Ready to crack the code on your health issues (weight loss, immune support, spring cleanse, etc)

Ready to create sustainable eating & lifestyle habits that get results.

Craving simple adjustments without the overwhelm
Seeking support of a devoted coach and accountability from a community of like-minded women.
Click here to schedule a call and hear all the juicy details..
SEASONAL SUCCESS 1:1 COACHING PROGRAM
From nutritional support to stress and sleep management and everything in between, let me take this piece of the health puzzle off your plate.
Together we work hand in hand to get you the health results you desire. This is done through bi-weekly coaching sessions, weekly meal plans, lifestyle tips and so much more.
I will be by your side to monitor your progress, encourage positive changes, provide support and adjust course to deliver expected results.
This is for you if you are ready:
Reduce perimenopause symptoms (say bye bye to hot flashes, irritability, stubborn weight gain, brain fog)
To tap into hidden energy reserves that match your kids (ok—maybe not quite that much).
Looking for undivided attention every step of the way to reach your ideal health goals.
For customized tools & strategies to dispel the overwhelm as to what getting healthy takes
To kick start your health and make wellness part of every season
Jump start your immune system so you aren't playing pass the cold
To heal your relationship with food
To reach your ideal weight once and for all
Book a free discovery call with me to see if this is a good fit. Click here.
Working together comes with my amazing healthy meal plans—along with customized health tips and seasonal support that are rooted in science, not science fiction.
Not sure which is right for you?
Questions women ask before saying Heck Yes to their health and happiness:
Are you going to make me give up coffee and all the things I love to eat? Will I have to drink smoothies and eat salads all the time?
Definitely not. I am a believer in eating better, not less. Health is all about learning what foods work best for you and how to modify your favorite "treats" for healthier, tastier options. It's more than diet and exercise. It's also about self care, sleep, friendship and purpose. No more beating yourself up for your food choices.
Do I have to cook separate meals for me and my family?
Most of my clients find that their families love the meal suggestions and happily accept the changes to their diet and lifestyle. Everyone quickly realizes that eating healthy is good for the entire family. I share tools to make this transition easy on everyone.  I find clients are more successful when their family is supportive of their desire to get healthy.
Will I be able to stick with my traditional cultural meals?
I've had great success in helping women from many different cultural backgrounds find health and happiness through simple tweaks to their diet, while keeping their favorite traditional foods part of the mix. My approach is about eating better, not restriction.
What type of people do you work with?
I specialize in helping expat women (especially moms)  make their health a priority once and for all  – whether it be weight loss, increased energy levels, healthy meal planning, and / or reducing stress and toxins. I help you sort through the barriers that keep you stuck and make staying healthy a daily habit.
How do I know if health coaching is for me?
Health coaching works when you are ready to make positive changes to your health but are overwhelmed how to get started.  I will take the time to listen to your unique concerns and break down your big goals into smaller steps. . There is no "one size fits all" approach. It is based on your needs, lifestyle and dietary needs. If you are unsure I also recommend that clients start with my mini session.